Project Marketing
Year 2017
The innovations being underway, it was decided to also tackle our marketing.
A new 5HD logo was designed and a new website is designed, a website that is showing who 5HD is and what 5HD does.
5HD, your logistics in High Definition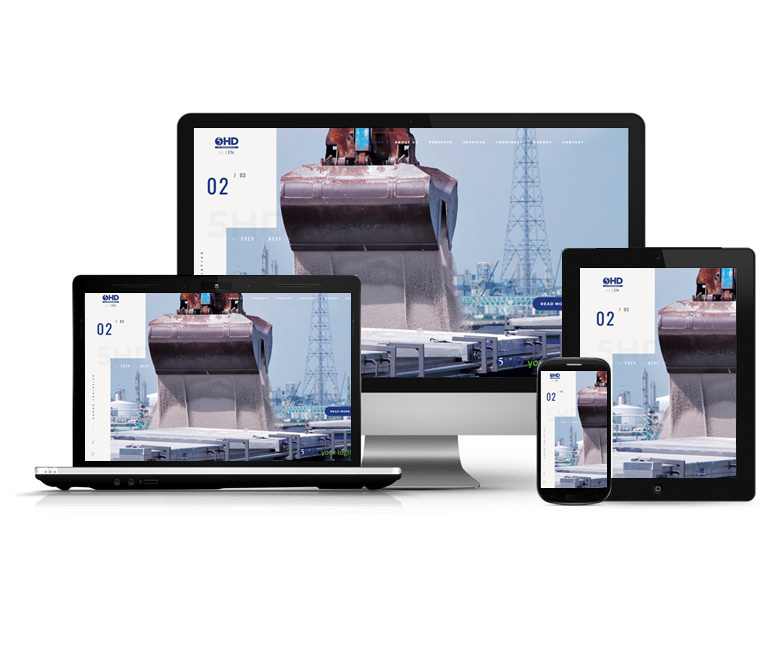 Project high capacity equipment @Samga
Year 2017
After renewing the historic Samga terminal we had to invest in state of the art equipment to convert it to an efficient grain terminal.
The decision was taken to invest in a large hydraulic crane, the first ever Mantsinen 300R, the world's largest hydraulic crane. This, combined with the custom build conveyor belts, will boost productivity to record-breaking heights.
Media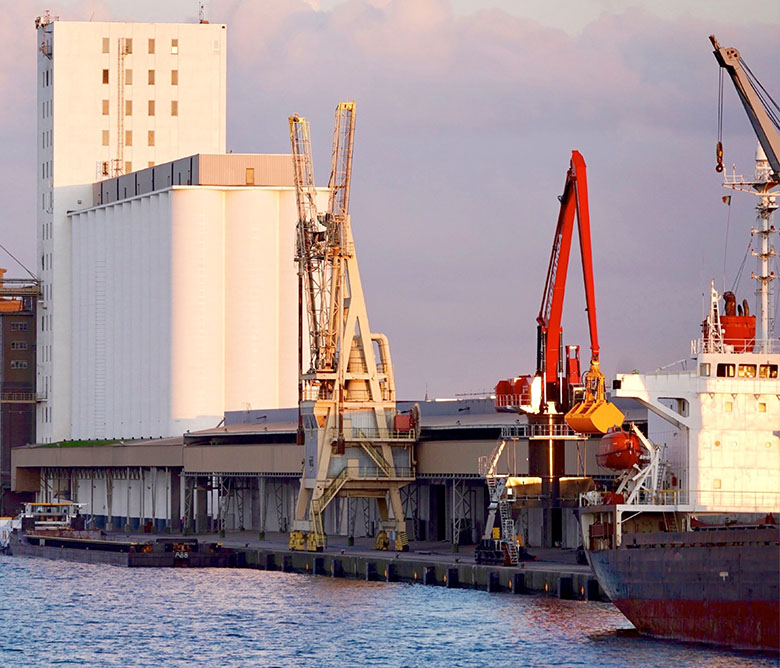 Project building silos @ Samga
Year 2017
The old city warehouses were not suited for proper cargo storage so 9 new flat silos (1700m² each) were built and fully operational as from November 2017.
''The reopening of the oldest grain terminal has a great symbolic value for the Port Authority. It is a place with a past, but certainly with a future.''
Port Alderman, Marc Van Peel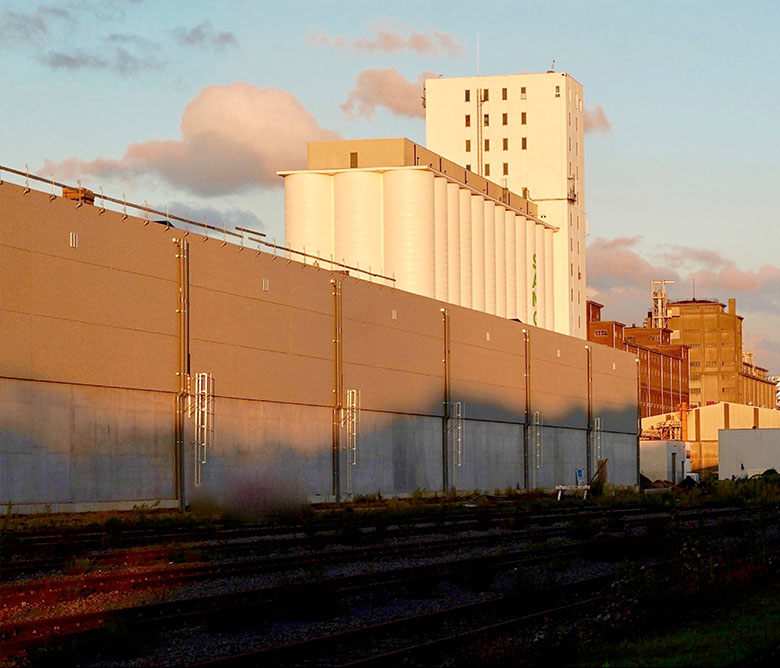 Project renovation vertical silos @ Samga
Year 2016
Giving new life to Antwerp's oldest grain terminal also involved strengthening the vertical silos, allowing them to run at full capacity again.
The whole building was painted in white and new lighting was installed, thus turning the Antwerp's oldest grain terminal into a new eye catching landmark.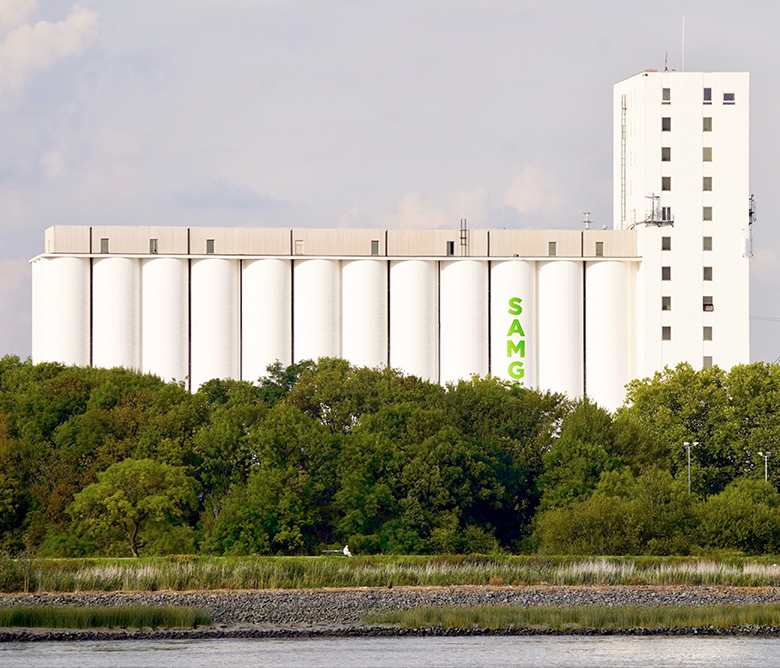 Project expansion @ Amerikadok, Terminal Samga
Year 2015
Since January 2015 we have taken over the operations at the Samga site (Société Anonyme des Magasins à Grains d'Anvers) with the intention of redeveloping and giving a new life to Antwerp's oldest grain terminal by renovating the vertical silos and building new flat silos.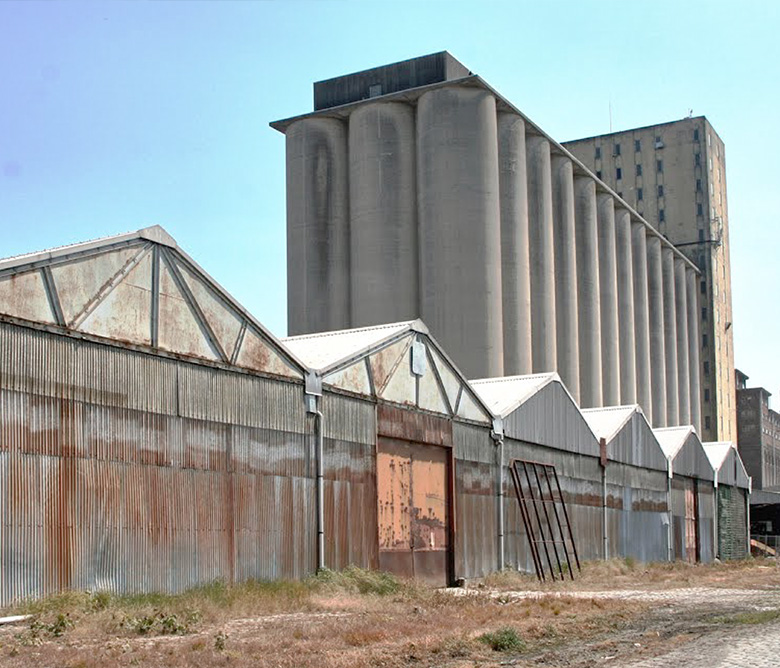 Project Solar Panels
Year 2015
We care about the environment and uphold an active policy on minimising the impact of our activities and engaging proactively in the development of new environmentally sustainable practices and technologies.
Therefore the decision was taken to install solar panels on the roofs of the warehouses @ kaai 371, generating 1000 MWH of green energy.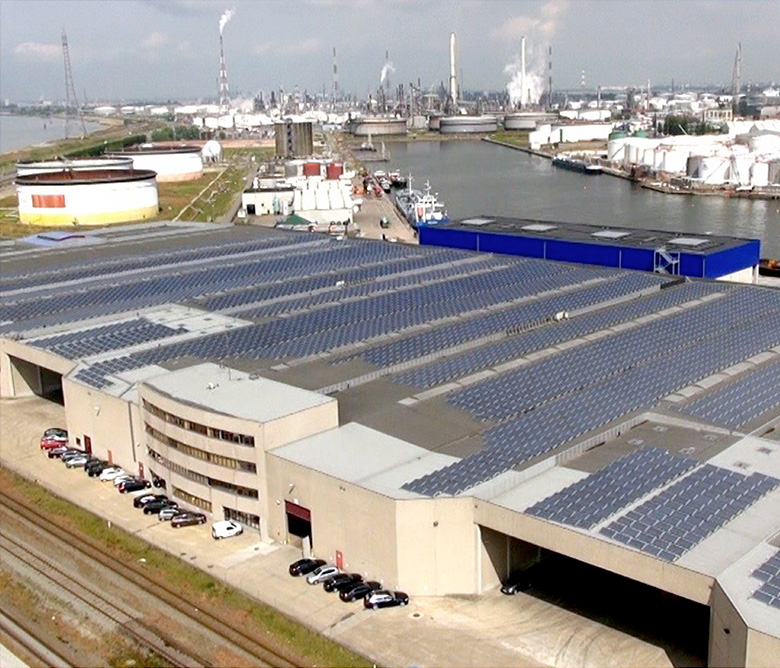 Project high capacity crane @371
Year 2013
While building the new bulksilos @ 371 the following project was to buy a high capacity crane to handle the dry bulk cargo.
The Liebherr LHM500 can efficiently handle bulk transhipments with its 30 ton lifting capacity at 50 meters. To provide more services a container spreader and big bag spreader were purchased.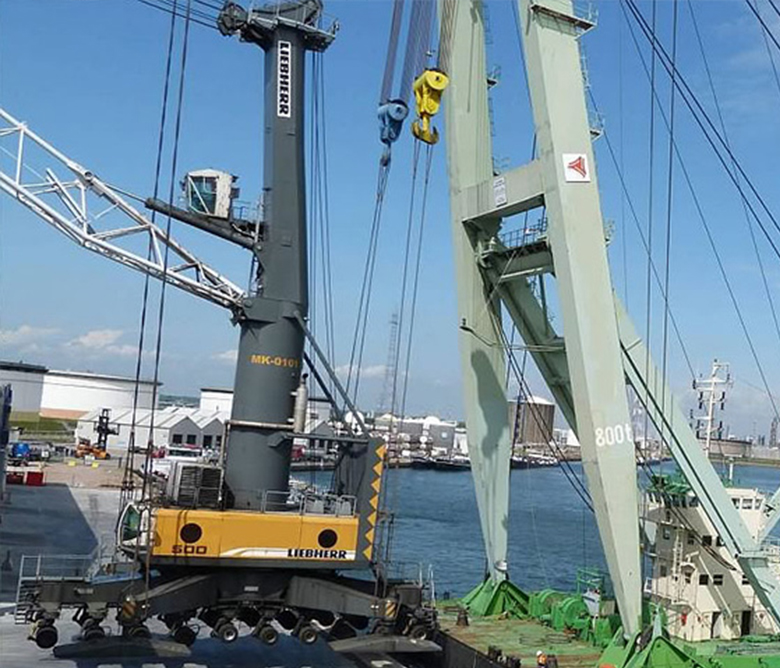 Project building silos @ 371
Year 2013
KAAI 371 has the big advantage of having waterside access but no operational handlings were possible at that time. 5HD decided to change this by designing and building a new bulk storage facility.
The construction of our new bulk storage facility was designed based on the long in-house experience in handling bulk goods. We chose to design the silo's in such a way that dry bulk cargo can directly be discharged through the roof of the storage facility.